How to keep the area safe and dry?
Drainage system for Maturation area
In areas where the floor is kept clean and dry in order to prevent accidental slips and falls, and to ensure operators can move easily and safely a space-saving drainage solutions are recommended.
Creating a safe working environment is possible. Having a care of the critical parts of your production will pay off. Explore an effective drainage system that is designed to perform in maturation areas.
Drainage system components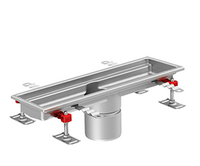 Hygienic box channels are available also in 150 mm width. This space-saving solution keeps all hygienic and cleanability features as all other hygienic box channels from ACO portfolio.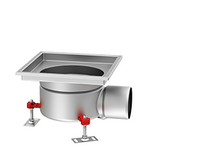 ACO hygienic gullies are available in various body sizes to cater for sufficient flow rates and construction requirements including shallow construction depths and applications where preventative fire measures are required. ACO hygienic gullies are certified according to EN 1253.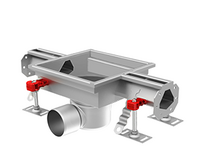 Thanks to their small widths the ACO slot channels deliver universal and space-saving solutions for all common applications and all common floor types (concrete, tiles, resin or vinyl). The unique variability of the ACO portfolio means channels can be specified to meet each customers' needs.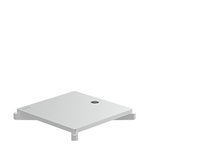 ACO's fully hygienic slot covers fulfil the most stringent cleaning requirements. Slot covers are perfect solutions for places where heavy loads and small wheels are operated.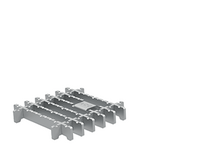 The ACO frameless ladder gratings provide fully hygienic solutions thanks to the robotic welding technology used during the production. Frameless design ensures that no debris is captured between the grating and drainage.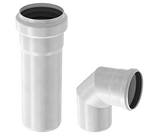 ACO's stainless steel push-fit pipe system is designed for grey or black water applications. ACO Pipe products offer more than 40 years' product life thanks to the material properties of stainless steel. Easy on-site installation and handling is ensured by a push-fit assembly system and related cutting tools.
---