How to quickly clean the floor without compromising hygiene?
Drainage system for Fermentation and pressing area
It can be challenging to design a drainage system that complies with the rest of your production facility and can handle the large volumes of waste water coming from fermentation tanks or similar technologies. When they are being cleaned, the waste water has to be drained away smoothly and quickly.
Avoiding puddles on the floor is achievable. Understanding the key factors to consider when specifying the drainage helps. Explore an effective drainage system that is designed to perform in fermentation and press areas:
Drainage system components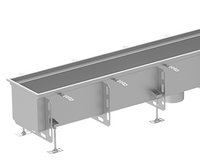 Extra deep variations of ACO hygienic box channels provide extended flow rates and higher retention capacities without compromising hygiene. Extra deep hygienic box channels are designed to handle waste water from such a demanding technologies like CIP systems or fermentation tanks.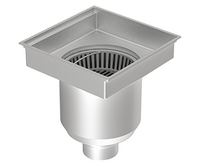 Hygienic gully in its high capacity variation has a diameter 440 mm and is capable of handling flow rates of more than 20l/s. That makes it suitable for the most demanding applications such as CIPs.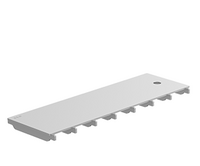 ACO's fully hygienic slot covers fulfil the most stringent cleaning requirements. Slot covers are perfect solutions for places where heavy loads and small wheels are operated.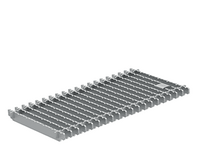 The ACO frameless ladder gratings provide fully hygienic solutions thanks to the robotic welding technology used during the production. Frameless design ensures that no debris is captured between the grating and drainage.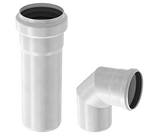 ACO's stainless steel push-fit pipe system is designed for grey or black water applications. ACO Pipe products offer more than 40 years' product life thanks to the material properties of stainless steel. Easy on-site installation and handling is ensured by a push-fit assembly system and related cutting tools.
---