How to keep your beautiful bouquet?
Drainage system for Aging and storage area
In areas where handling and packing of liquids takes place on a daily basis, it is essential to specify the use of drainage gullies. Without the use of drainage gullies, it is common for indoor areas that are infrequently washed down to be plagued with unpleasant odours which come from the drainage system. Wooden barrels can be easily contaminated with this smell and as result, it can destroy the wine, its bouquet and taste.
Annoying odours can be eliminated easily. When designing the storage, do not forget to pay attention to your drainage specification. Explore an effective drainage system that is designed to perform in storage areas.
Drainage system components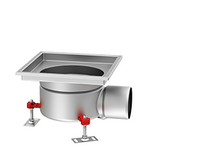 ACO hygienic gullies are available in various body sizes to cater for sufficient flow rates and construction requirements including shallow construction depths and applications where preventative fire measures are required. ACO hygienic gullies are certified according to EN 1253.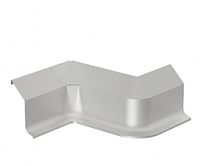 ACO kerb products provide reliable wall protection that prevents walls from impacts, water or chemical ingress, or other damage associated with the traffic and production process. They are suitable for any food processing area. ACO kerbs are available in polymer concrete and stainless-steel variations.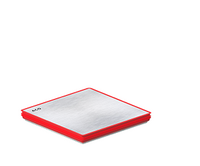 ACO's fully hygienic slot covers fulfil the most stringent cleaning requirements. Slot covers are perfect solutions for places where heavy loads and small wheels are operated.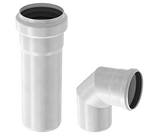 ACO's stainless steel push-fit pipe system is designed for grey or black water applications. ACO Pipe products offer more than 40 years' product life thanks to the material properties of stainless steel. Easy on-site installation and handling is ensured by a push-fit assembly system and related cutting tools.
---