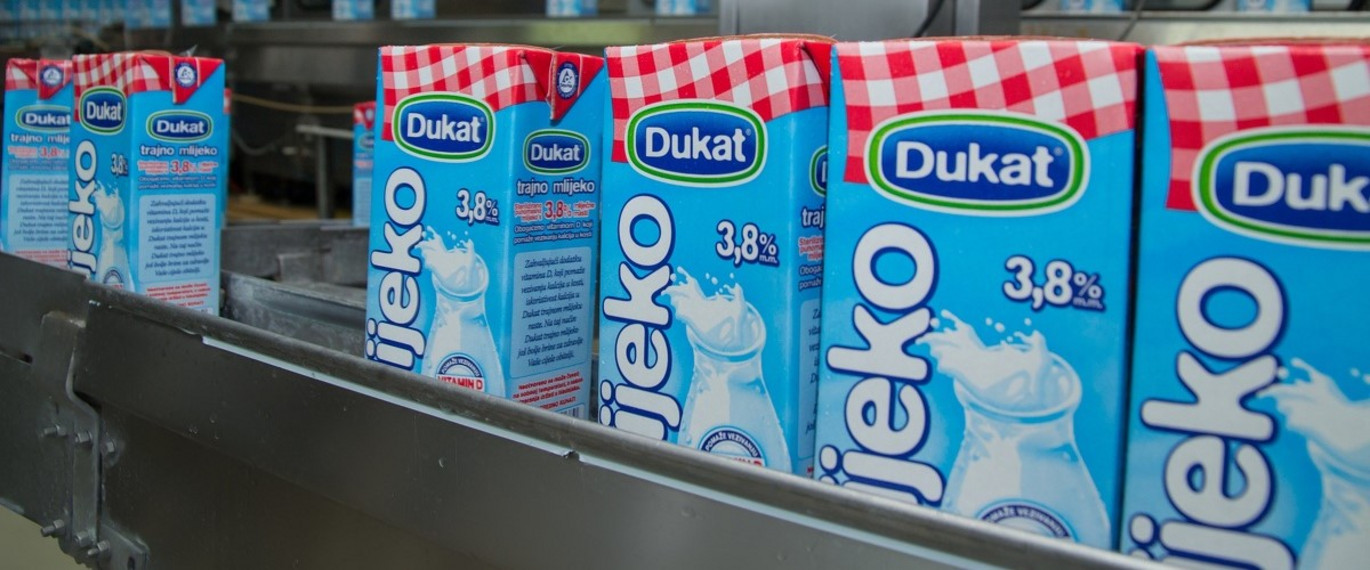 Lactalis is a multinational dairy products corporation, owned by the Besnier family and based in Laval, Mayenne, France. It is the largest dairy products group in the world, and is the second largest food products group in France, behind Danone. It owns brands such as Galbani, Société, Bridel, Parmalat, Président, Skånemejerier, Rachel's Organic, Valmont, and Stonyfield Farm.
Dukat mlekara d.o.o. (Dukat Dairy LTD) is an associated company of Lactalis. Until 2007 Dukat was engaged in the import and distribution of milk, dairy products and cheeses of Dukat and Sirela brand, while in the same year Mljekara Inmer d.o.o. (Inmer Dairy) based in Gradačac became part of Dukat.
Today Inmer dairy produces and provides consumers across Bosnia and Herzegovina with fresh, healthy and tasty dairy products marked with Dukat, MIG and Domaće blago (national treasure) brands, while Dukat Dairy imports and distributes French and Italian Président and Galbani cheeses to the market of Bosnia and Herzegovina. At the same time Inmer dairy exports a wide range of products to the countries in the region: Croatia, Serbia, Montenegro and Macedonia.
ACO Products
ACO Modular Channel 125
ACO Hygienic Channel 200
ACO Mesh gratings
ACO Hygienic Gully
Download reference PDF
---