We recommend you to position your stainless steel drainage directly beneath the outlets of CIP stations. But do not forget to consider the drainage capacity, to ensure you have an air gap and that the drainage can be easily inspected.
It is essential that the layout of the drainage system and production equipmentis considered holistically at specification stage and that a hygienically designed, high capacity drainage system is used if large volumes of waste water are to be handled effectively.
Drainage system components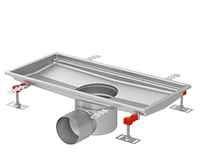 ACO Stainless – Stainless Steel, Modular, Grated & Slotted Drainage
ACO's hygienically designed stainless steel drains are available in a range of sizes to cater for the high volume and flow rates required in breweries. ACO also recommends that a flexible joint is specified to create a durable, long-lasting floor and drainage connection in areas that are subject to thermal shock.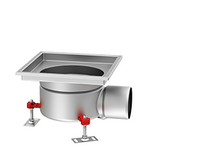 ACO FloorDrain – Stainless Steel Floor Drains & Cleanouts
ACO's hygienically designed floor drains are available a range of sizes to cater for flow rates and construction requirements specific to breweries. Our floor drains are suitable for use in shallow construction depths and applications where preventative fire measures are required. ACO FloorDrains are certified according to EN 1253.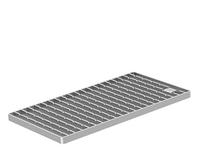 ACO Hygienic Ladder Grate
The ACO hygienic ladder grate portfolio provides an easily cleanable solution. Ladder grates are suitable for applications with high load classes in combination with solid particles contained in the waste water.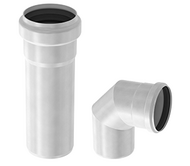 ACO's stainless steel push-fit pipe system is designed for grey or black water applications. ACO Pipe products offer more than 40 years' product life thanks to the material properties of stainless steel. Easy on-site installation and handling is ensured by a push-fit assembly system and related cutting tools.
---
---