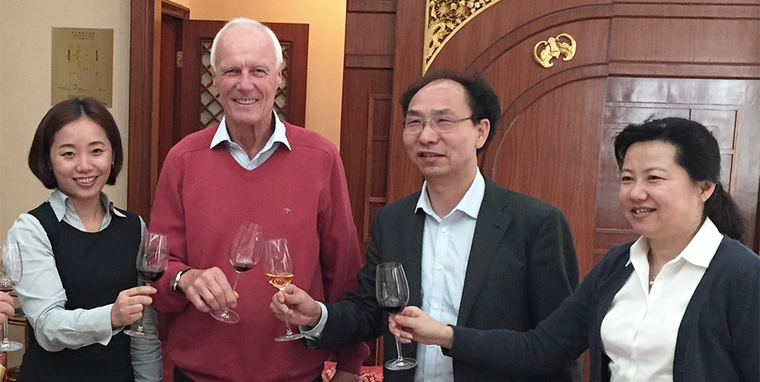 ACO plays key role in the creation of new EHEDG regional section
Monica Chen, ACO China Building Drainage Division Leader, has been appointed to the Board of the recently created EHEDG regional section for China becoming its first section Secretary.
The announcement was made at The Summit of Safety & Health Control Systems in the Food Industry held in Bejing, China on 8 October. Attended by some of the most well known companies in the food industry including Coca Cola, Tetra Pak and Mars, the Summit was organised by the Chinese Institute of Food Science and Technology, and supported by both EHEDG and ACO.
Commenting on Monica Chan's appointment, Jan Cisek - Managing Director of ACO Industries k.s., said: "We are proud to announce the appointment of Monica Chen as Secretary for EHEDG China and believe it reflects our ongoing commitment to working with and supporting EHEDG globally. Monica's appointment to this role, also underlines our commitment to driving improvements in hygienic engineering standards across both the food manufacturing and processing sectors."
ACO's collaborative relationship with EHEDG is a core part of its HygieneFirst philosophy – an approach to hygienic drainage design that embodies its commitment to raising standards across every part of the hygienic drainage process from design and installation through to cleaning and ongoing maintenance.
ACO was the first drainage manufacturer to become a member of EHEDG and also played a key role in the creation of two new EHEDG Regional Chapters in Europe. Its Technical Director authored "The Hygienic Design of Floor Drainage Components" chapter of the EHEDG Yearbook (2013/2014) and ACO initiated the creation of EHEDG guidance document 'Doc 44' and, in conjunction with other food industry experts, played a key role in its development.
For more information about ACO, HygieneFirst and ACO's new fully hygienic drainage system, go to www.hygienefirst.com.