The wine industry is unusual in many ways. At ACO, we understand that wineries will have different production demands at different times of the year. That's why our drainage solutions are designed to meet fluctuating wine production demands.
As our drainage is designed and manufactured in accordance with the best practice design principles of the European Hygienic Engineering and Design Group (EHEDG) and can deliver the highest levels of hygiene, we can protect the wine against unpleasant odours and even against some types of bacteria. Last but not least, our drainage products also respect and complement the aesthetic design of wineries, something which is often an integral part of their distinctive brand identities.
We are inspired by your experience. More than a quarter of a century of collecting data with regard to the waste water management in wine production facilities enables us to understand the challenges you face on a daily basis.
With many years of experience, our team is committed to ensuring all aspects of proper drainage systems are designed, manufactured and catered to your business to bring you, your customers and your operations peace of mind.
---
By taking a rounded approach, we are helping our clients all around the world with:
establishing better production efficiencies and lower operational costs with easy to clean products that complement the aesthetic design of wineries
enhance product and employee safety
provide ultimate range of stainless steel drainage products with improved product lifecycle, easy installation, maintenance and warranty for every winery area
certificated drainage that fulfill all necessary norms and regulations
full customer care and local support from design consulting to onsite installation support
Technology and craftsmanship are at the heart of our business. ACO has extensive experience with drainage product development and manufacturing, making it our core competence and part of our company's DNA. ACO employs extensive research and innovations in product development. From initial design to final surface treatment, we secure the quality to deliver the optimal hygienic drainage.
---
Drainage solutions for each winery area
---
---
Product Group

Autodesk Revit Version

2015
2016
2017
2018
2019
Floor drainage
ACO hygienic gullies (International)
-
-
Download
Download
Download
ACO hygienic box channels (International)
Download
Download
Download
Download
Download
ACO Passavant gullies – made of cast iron (International)
-
-
-
-
Download
ACO Easyflow gullies – made of plastic (International)
-
-
-
-
Download
Wall protection
ACO kerb (International)
-
Download
Download
Download
Download
Roof and parking deck drainage
ACO Spin – gravity roof drainage made of stainless steel (International)
-
-
-
-
Download
ACO Passavant – gravity roof drainage made of cast iron (International)
-
-
-
-
Download
ACO Jet – siphonic roof drainage made of cast iron (International)
-
-
-
-
Download
ACO parking deck gullies – made of cast iron (International)
-
-
-
-
Download
Pipe systems
ACO pipe – stainless steel pipe system (International)
-
-
-
-
Download
ACO GM-X – galvanized steel pipe system (International)
-
-
-
-
Download
Building Materials
ACO access covers (International)
-
-
-
-
Download
---
---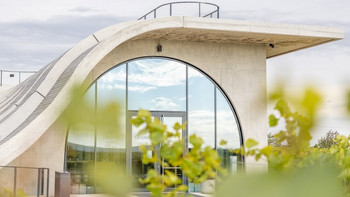 LAHOFER Winery
For wine to be truly delicious, it requires the best care. The production process is very demanding on water consumption, hygiene and proper drainage. That's why the best winemakers require the best production equipment. One of the most successful wineries in the Czech Republic is the LAHOFER winery, which manages 430 hectares of vineyards in the Znojmo region.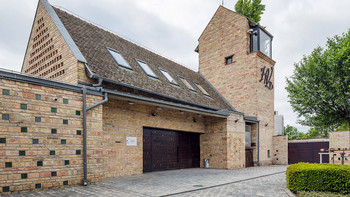 Haraszthy Winery
Wine lovers have a good chance of being familiar with the Haraszthy Winery, which can be found among the hills of Etyek. Guests arriving here can see the processing and bottling plant, as well as the wine cellar. Restaurant, pool and outdoor sauna ensure an unforgettable experience and relaxation. On such a site, all the elements of the building should be in place. Trouble-free operation must be ensured on the one hand by the guests, on the other hand by strict food safety regulations, and on the other hand by maintaining the continuity of production. ACO products appear in the cellar, yard and the building itself.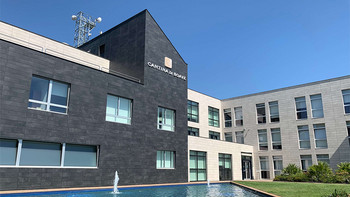 Soave Winery
Today Soave Winery, which has 2300 consortium producers and 6500 hectares of vineyards, is able to compete worldwide in terms of efficiency, technology and product guarantee. The new structure (which covers an area of over 11 hectares, of which 35 thousand square meters are covered) has been redesigned starting from the phase of conferment of the grapes up to bottling, storage, logistics and offices. The works carried out and the systems installed have focused on the expansion of the winemaking and storage area - for a total capacity of 1.6 million hectoliters. In the expansion and redevelopment project of the Soave Winery, ACO solutions shine for their effectiveness in drainage and quality of materials.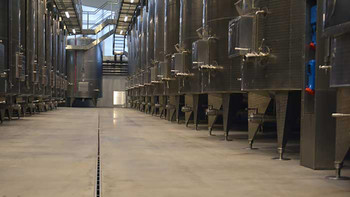 Antinori Winery
The new production plant in Castagneto Carducci consists of three main areas: that of the conferment of the grapes, the winemaking and storage area and finally the area dedicated to the barrel cellar, bottling and aging in glass with the relative deposits. Three areas in which the water collection and drainage system plays a fundamental role in ensuring compliance with the most stringent hygienic-sanitary requirements and thus not compromising the quality and organoleptic characteristics of the wines produced. Precisely for this reason, the design team has chosen ACO as a strategic partner, whose solutions guarantee high performance in terms of hydraulic capacity, cleanliness and sanitizability as well as integrating perfectly into the flooring without neglecting the aesthetic aspect.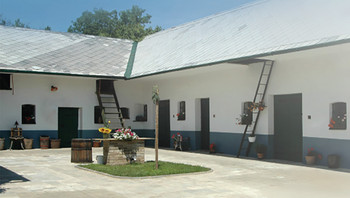 Jan Stavek Winery
With demand for his wines increasing every year, it was decided that the current facility needed a major expansion and the winery now has a new purpose-built production facility which can produce up to 65,000 bottles per year as well as store the older wines which are real pride and joy of any winery enterprise. ACO was able to supply BASF's chemically resistant UCRETE floor, ACO slot channels and ACO gullies. This high quality combination of flooring and drainage simplifies cleaning in production and also ensures that the facility meets the highest standards for hygiene.