On the other hand, cast iron is not chemically resistant. When you have chosen the right material, do not forget to consider the design. It's a proven fact that only ACO's hygienically designed drains are 100% cleanable and do not compromise hygiene or the health and safety of your employees.
For durable, hygienic, and easy-to-clean solutions, specify a thoughtfully designed stainless steel drainage system. Silt baskets will also help you collect hop debris to prevent blockages.
Drainage system components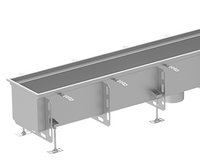 ACO BoxDrain - Stainless steel drainage solutions in standard, semi-custom and custom options
Extra deep variations of ACO BoxDrains provide extended flow rates and higher retention capacities without compromising hygiene. Deeper hygienic drains are designed to handle waste water from demanding technologies like CIP systems or fermentation tanks.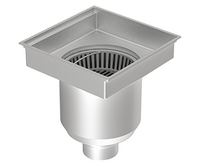 ACO FloorDrain - High capacity, stainless steel floor drains and cleanouts
The ACO FloorDrain product line ranges up to 8.58" (218 mm) for an outlet diameter and a flow rate of 398.29 GPM. That makes it suitable for the most demanding applications such as CIPs.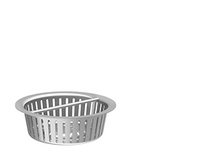 For the collection of solid particles, ACO drainage systems can be supplied with an optional silt basket. ACO silt baskets are available in a wide variety of capacities ranging from 0,13 gallons to 0,37 gallons.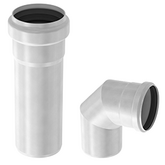 ACO's stainless steel push-fit pipe system is designed for grey or black water applications. ACO Pipe products offer more than 40 years' product life thanks to the material properties of stainless steel. Easy on-site installation and handling is ensured by a push-fit assembly system and related cutting tools.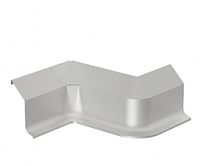 ACO kerb products provide reliable wall protection that prevents walls from impacts, water or chemical ingress, or other damage associated with the traffic and production process. They are suitable for any food processing area. ACO kerbs are available in polymer concrete and stainless-steel variations.