Drainage system components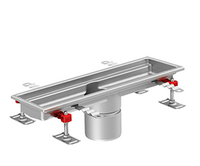 ACO BoxDrain's are also available in a narrow, 7.87" (200 mm) option. This space-saving solution has the same hygienic and cleanability features as other products in the ACO BoxDrain portfolio.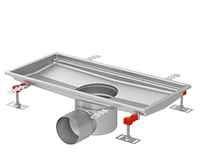 ACO BoxDrain - Stainless steel drainage solutions in standard, semi-custom and custom options
ACO's hygienically designed drains provide easily cleanable and fully inspectable drainage solutions that meet strict cleanability requirements and are capable of handling large volumes of fluid which contains solid particles.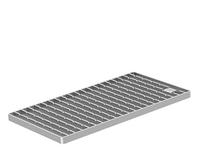 ACO's hygienically designed ladder grates provide an easy-to-clean solution for breweries. Ladder gratings are suitable for use in applications which are subject to high load classes and waste water which contains solid particles.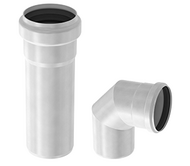 ACO's stainless steel push-fit pipe system is designed for grey or black water applications. ACO Pipe products offer more than 40 years' product life thanks to the material properties of stainless steel. Easy on-site installation and handling is ensured by a push-fit assembly system and related cutting tools.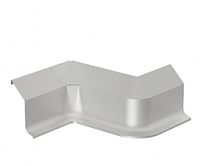 ACO kerb products provide reliable wall protection that prevents walls from impacts, water or chemical ingress, or other damage associated with the traffic and production process. They are suitable for any food processing area. ACO kerbs are available in polymer concrete and stainless-steel variations.
---