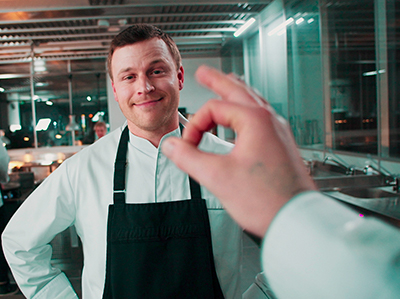 Get rid of unpleasant smell with correctly specified grease management system which is compatible with pipe network, gullies and drainage.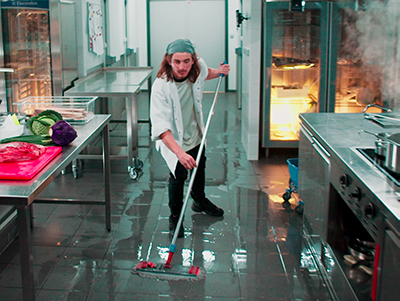 Save your time and energy
Cut down maintenance and cleaning costs with easier and faster cleanup of floor and drainage.
---
Have you ever encountered a problem with clogged pipe system or unpleasant smell from it?
You can avoid these situations with properly designed solution.
ACO's grease separators automatically measure the grease layer, so the operator knows when they need emptying.

Automatic cleaning and disposal lead to reduced costs and increased safety

Stainless steel offerings are non-combustible and offer optimal hygiene

We also introduced small grease separators for confined spaces
Apply for consulation
---
Would you like a clean kitchen with convenient maintenance but without unnecessary costs?
Start with effective waste water management system that will help you to flush all the kitchen waste away.
Aco's hygienic channel proved to be 100x+ more efficient to clean than standard designs in a Fraunhofer study
Our product design ensures minimal build-up of food particles and debris as well as prevents floor cracks
Aco offers slip–resistant ladder grating for high-risk areas
Watch videos
---
Would you like to evaluate the condition of your commercial kitchen?
We will evaluates the condition of a commercial kitchen's waste water management system including its drainage and grease management solutions. It also assesses how effectively the system works with surrounding areas such as floors and walls, and how it impacts upon the effective operation of a commercial kitchen. The methodology is conducted in line with recognized best practice standards including, standard defining grease separators (EN 1825) and HACCP principles.
The opinions of our experts, the views of the client and best practice recommendations regarding the operation of a commercial kitchen are all considered when identifying any current and potential issues.
ACO's team undertakes a physical examination of the drainage system and other key components of a healthy kitchen including flooring, grease management systems and general waste water management.
Collected data is processed in accordance with ACO procedures for review by our team. The ACO team analyses this information and evaluates the effectiveness of kitchen's waste water management systems. Findings in key areas of waste water management such as drainage, grease separation, and the protection and clogging of pipework are all highlighted. The ACO team them compiles key recommendations for improvements. These recommendations are presented and evaluated with the customer's team against its own processes, HACCP plan, standards, local requirements and needs.
ACO identifies key risk points within the waste water management system and compiles a list of recommendations to address these issues and maximize kitchen performance.
ACO also provides proposals which include recommended actions to minimize all risks, improve the efficiency of the kitchen, save operational resources and time and, if required, propose a specific drainage or grease management solution to the client.